Execution¶
Once you load a circuit to the IDE—by synthesizing it from the IDE or uploading it from a file—the execution icon appears in the left sidebar. Click this icon.
The execution screen opens, with two sections: Quantum Devices and Execution Management.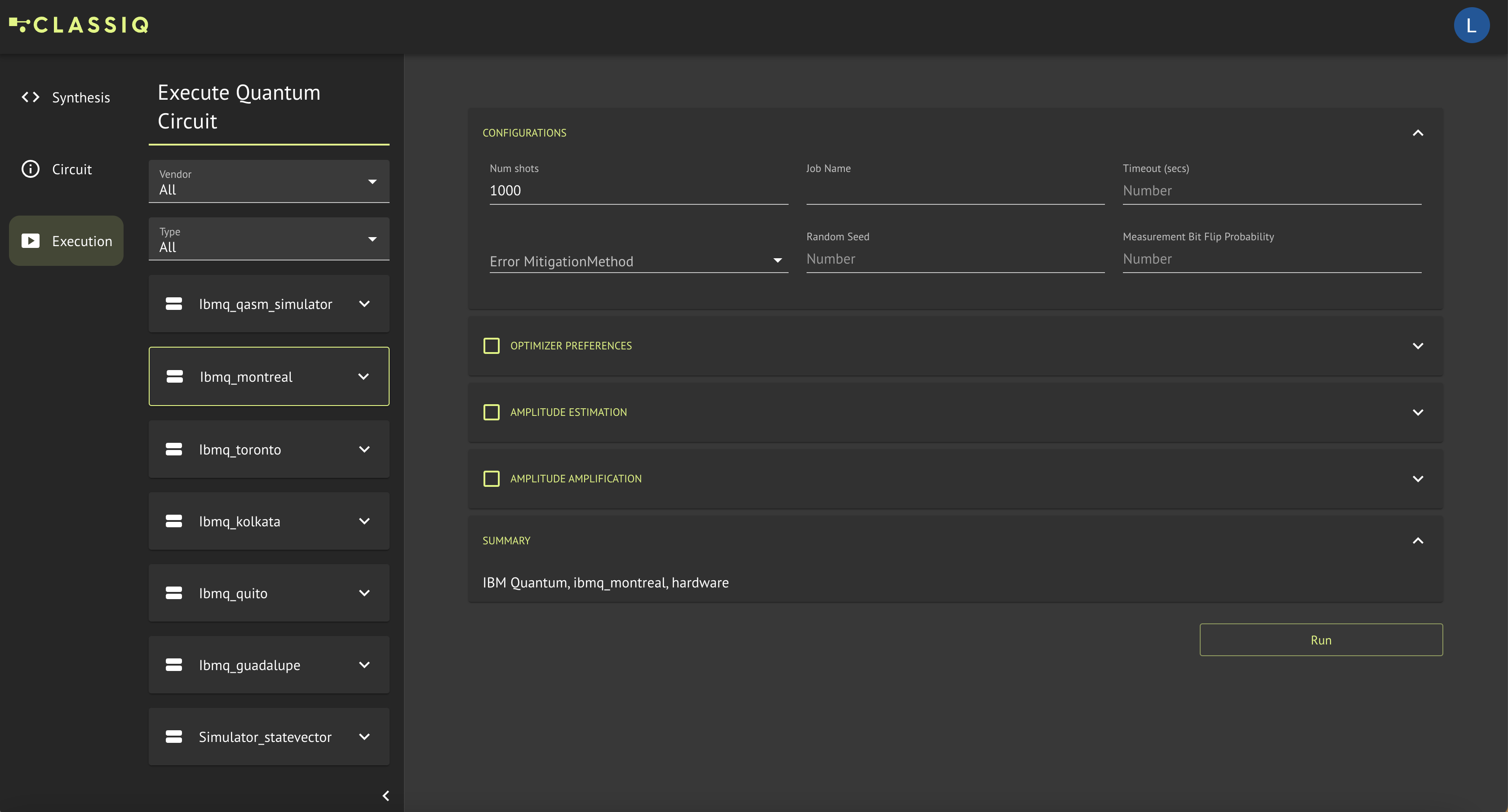 Selecting a Quantum Device¶
On the left is a list of quantum devices.
Filter the devices by providers and type (hardware or simulator).
Click a device to see its information and select it for execution.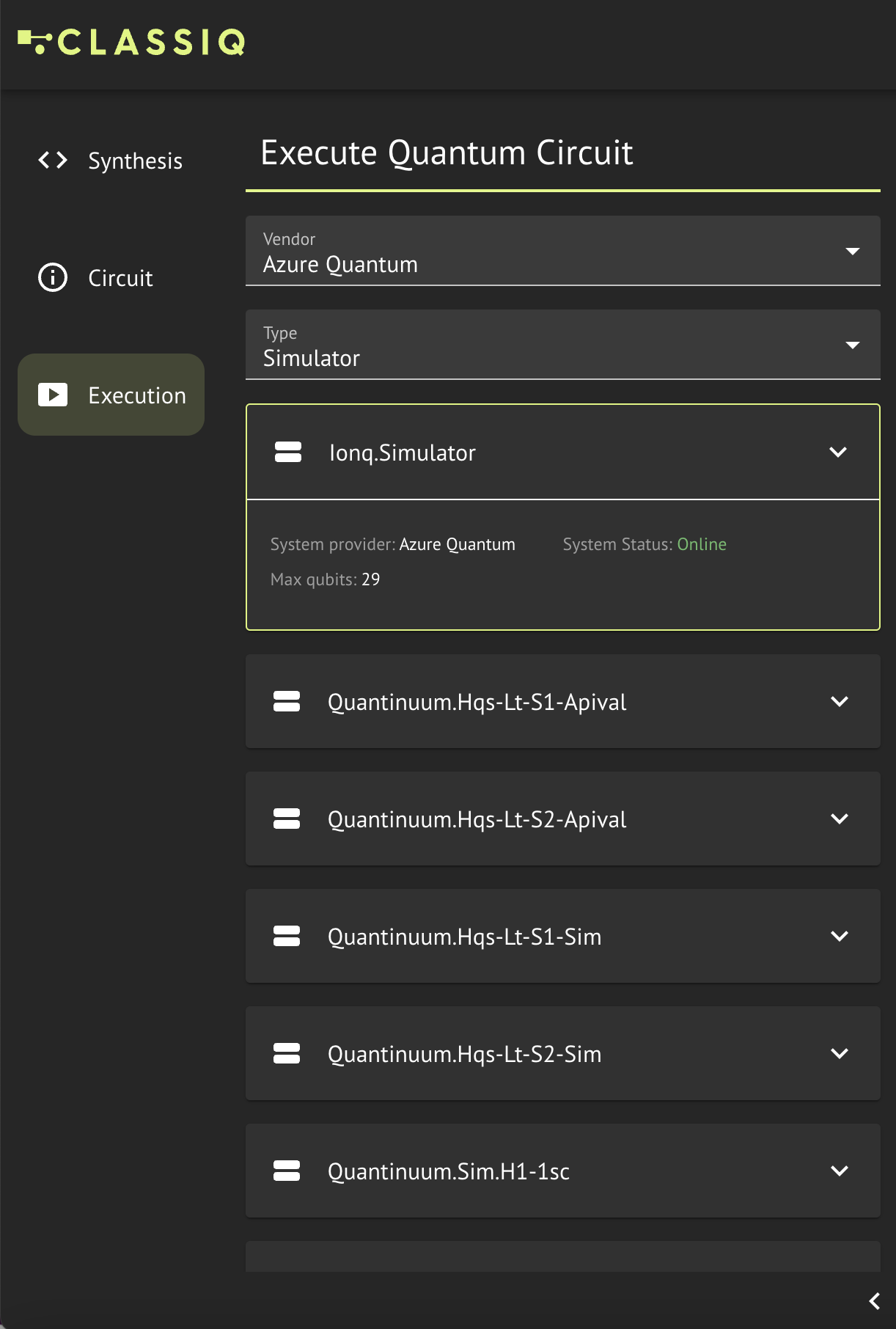 Managing the Execution¶
On the right, select a category for execution:

Additional fields appear. Fill them in. For a VQE, finance, or Grover circuit, make sure to mark that category manually.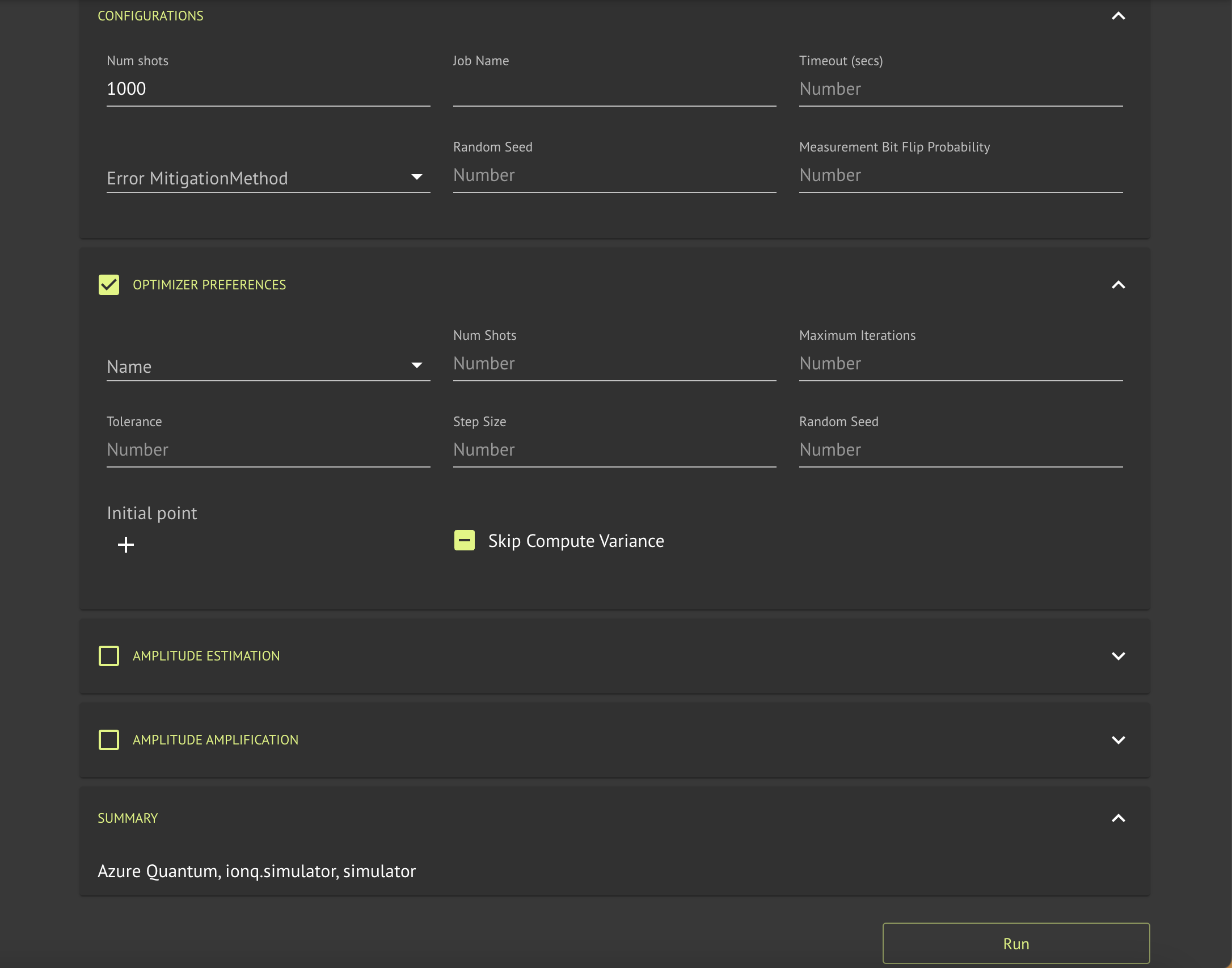 Executing the Circuit¶
After selecting a device and filling in the execution details, you are ready to execute:
Click the Run button. An authentication window opens.
Type your credentials to connect to the provider of the selected device. Once you are logged in, an execution progress bar appears at the bottom of the screen.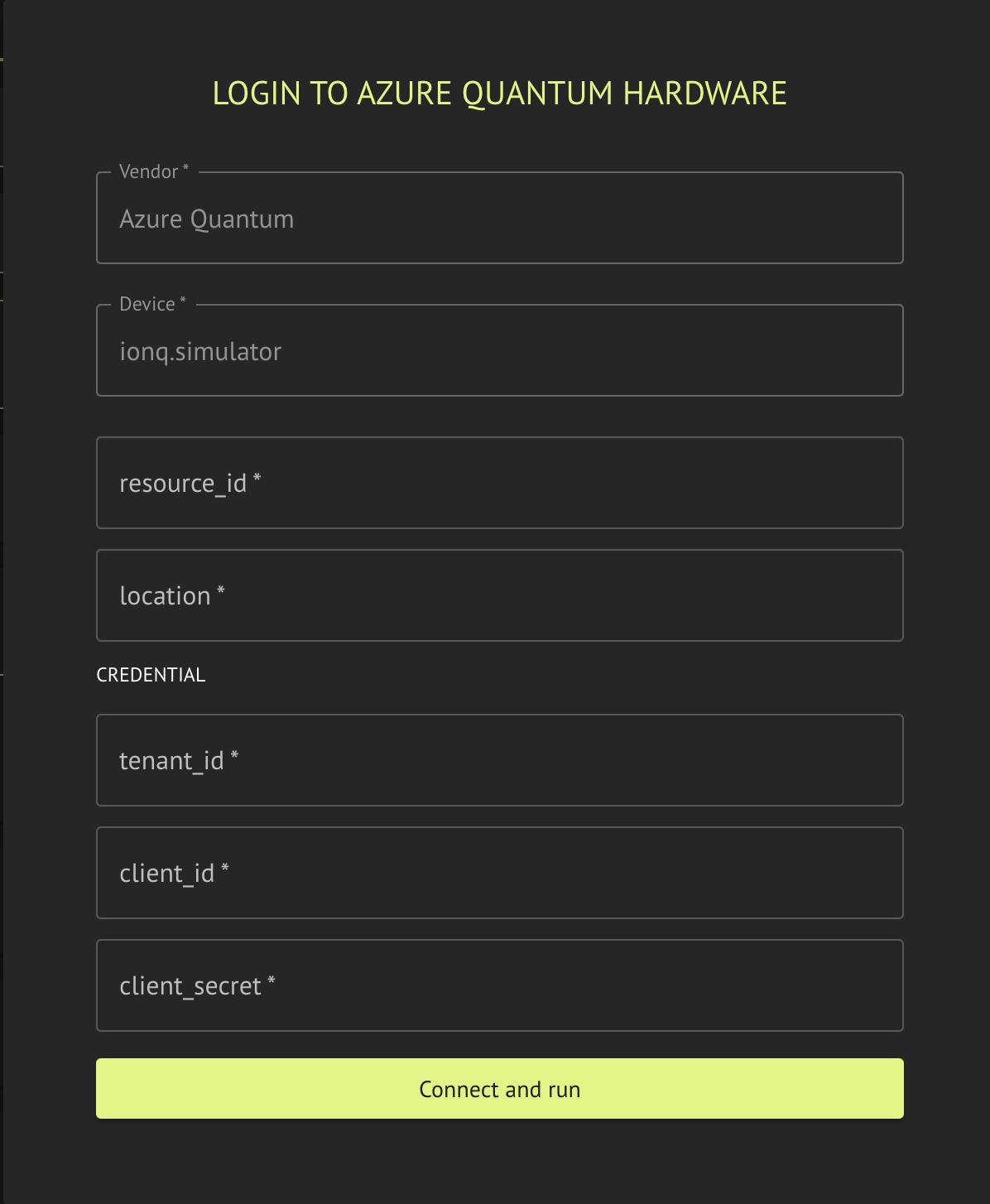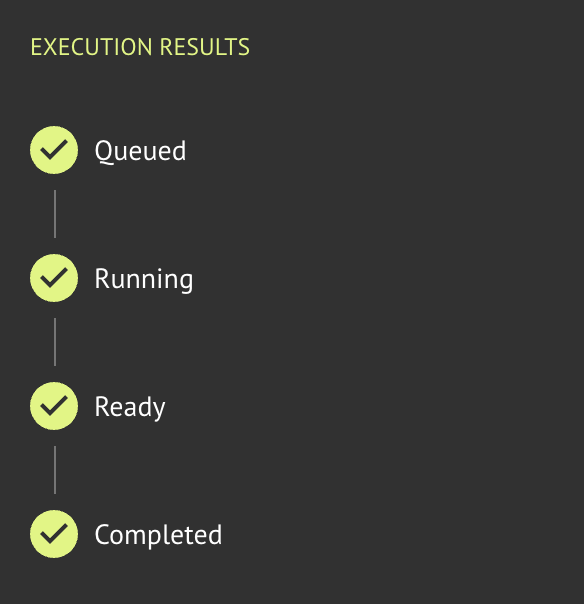 Viewing the Results¶
When the execution is complete, a circuit count histogram appears at the bottom of the screen. The histogram contains a navigation map that allows you to focus on a subset of states.