Execution¶
Once you have a circuit loaded to the IDE, either by synthesizing it from the IDE or uploading it from a file, the execution icon will appear on the sidebar on the left. You can click this icon to go to the execution page. This page contains two sections: Quantum Devices and Execution Management.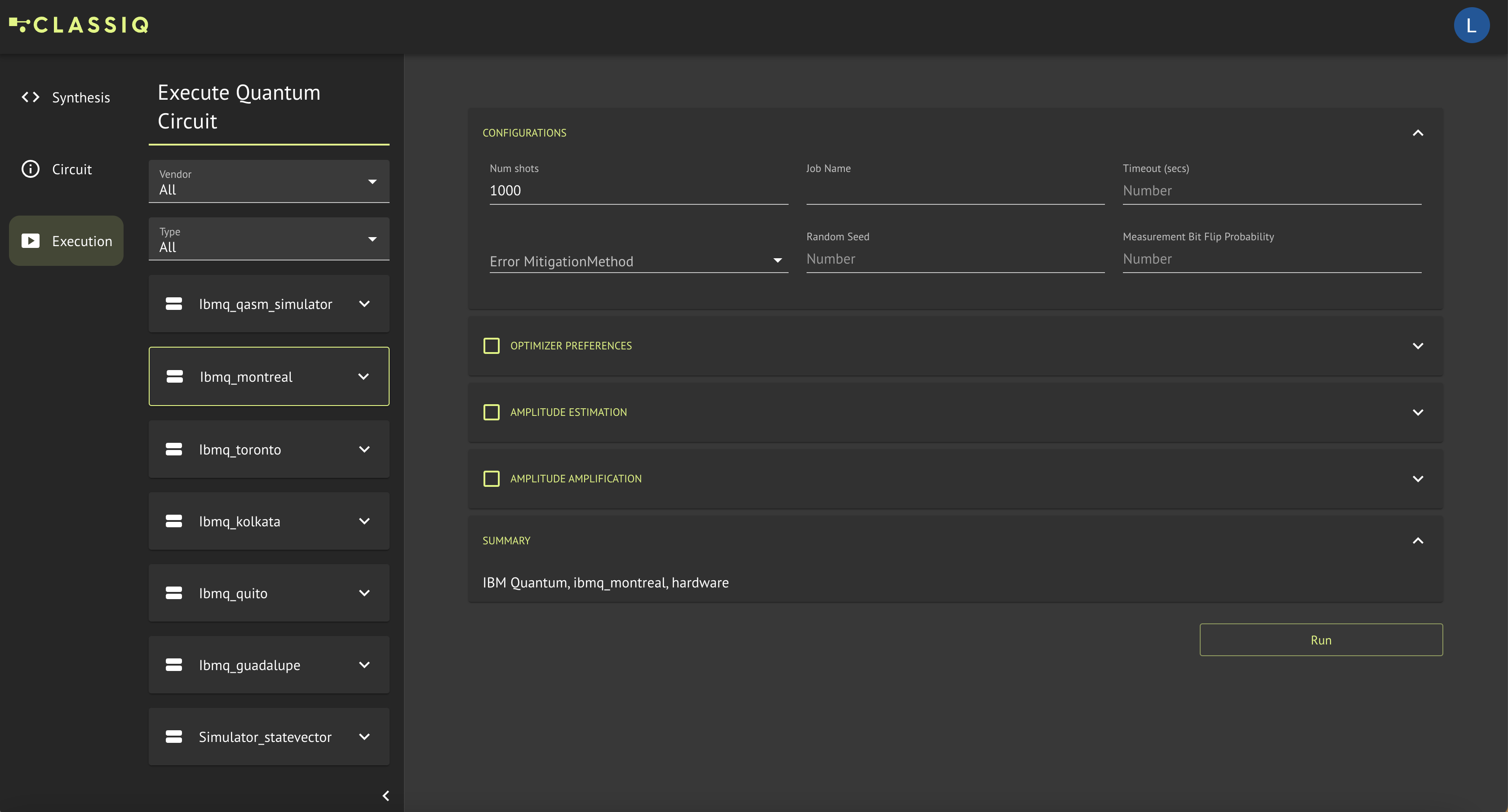 Quantum Devices¶
The left part of the page contains a list of quantum devices which can be filtered by providers and type (hardware or simulator). Clicking on one of the devices of the devices shows its information and selects it for execution.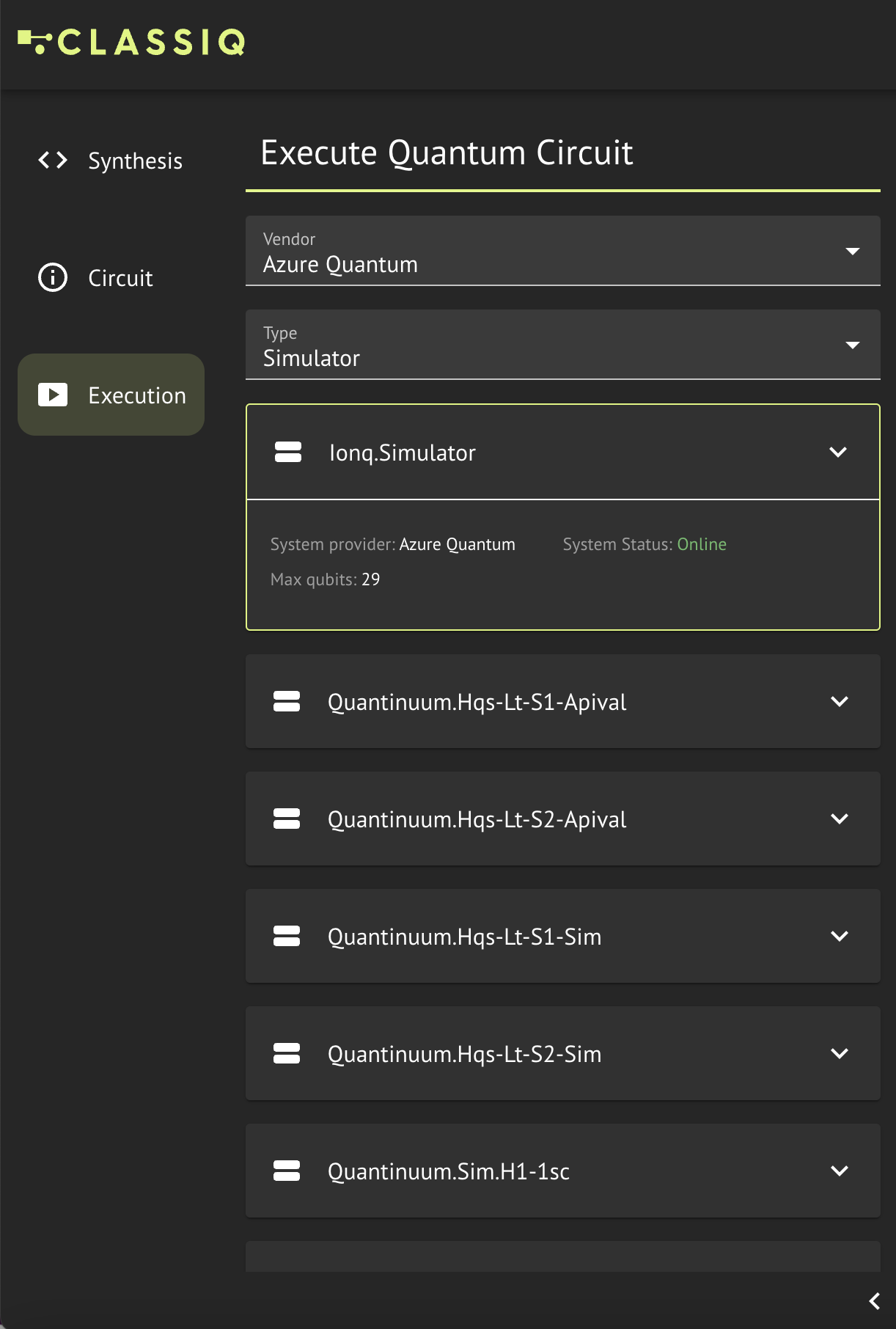 Execution Management¶
The right part of the page contains several fields that need to be filled in for execution. The fields are divided into four categories:
Selecting a category opens the relevant fields and allows you to fill them. If your circuit is a VQE, Finance or Grover circuit you must mark that category manually, and otherwise, the category shouldn't be marked.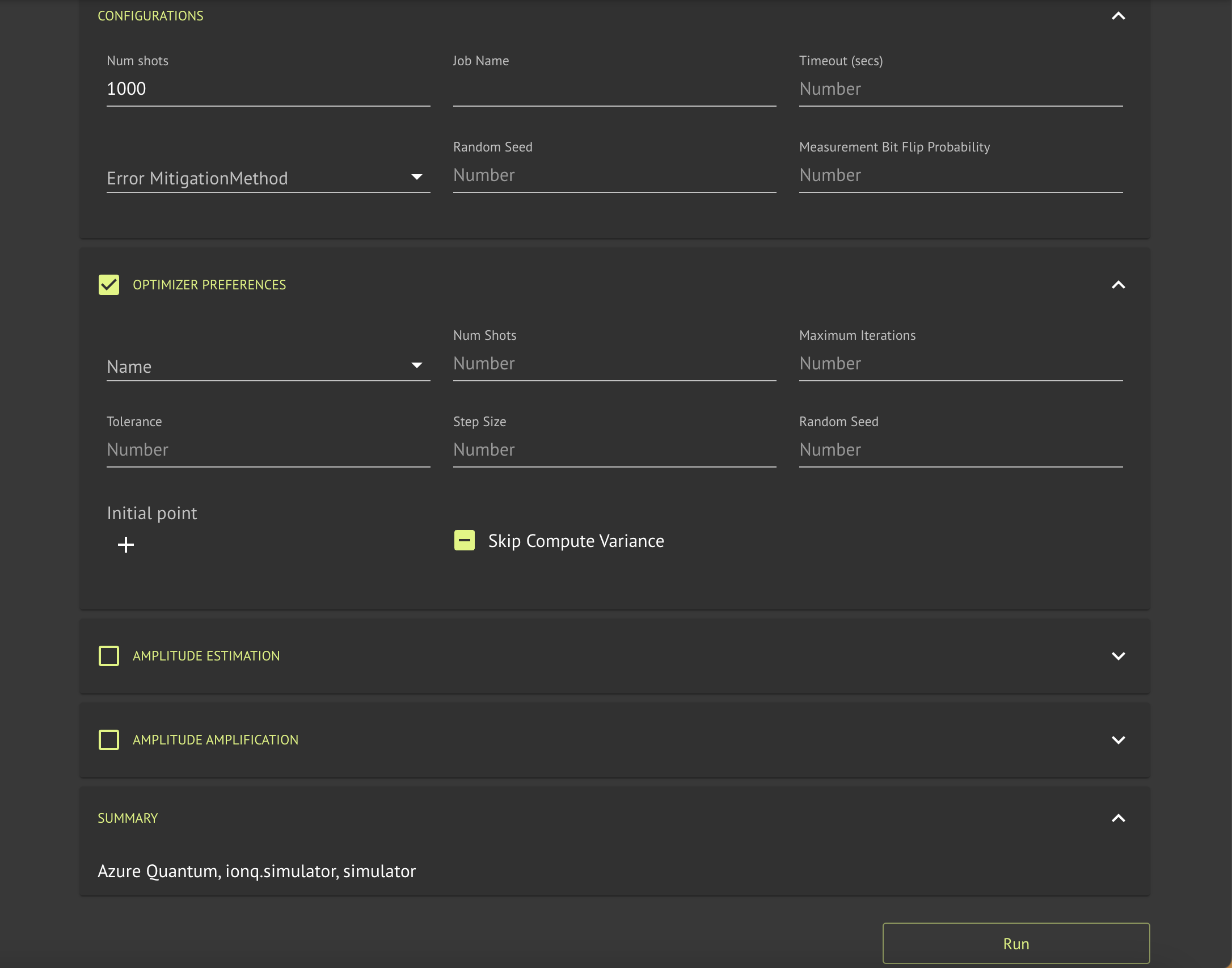 Execute¶
When you are ready to execute, after selecting a device and filling in the execution details, you can click the run button, which opens an authentication window. In the authentication window, enter your credentials for connecting to the provider of the selected device. Once you are logged in, an execution progress bar appears at the bottom of the screen.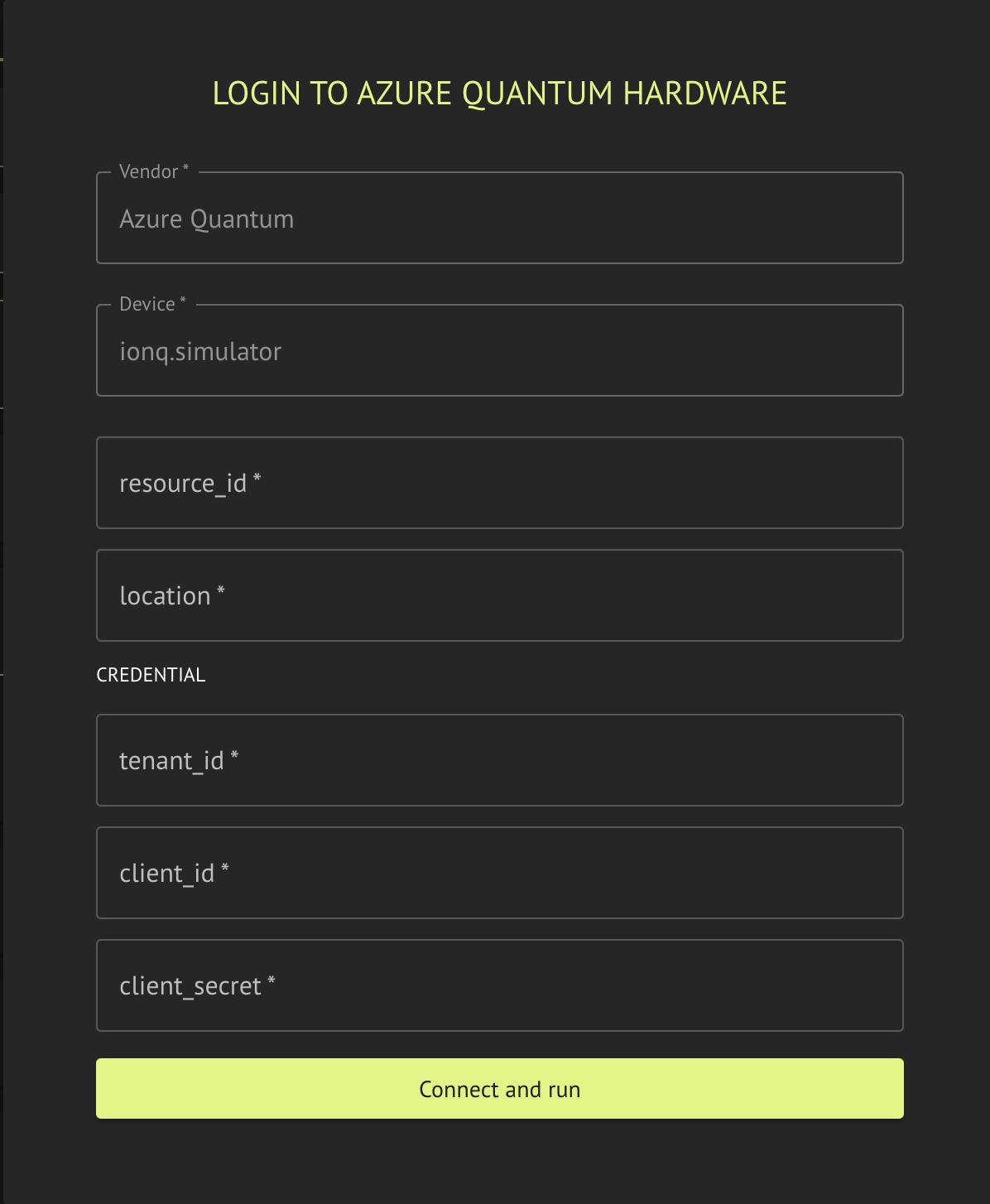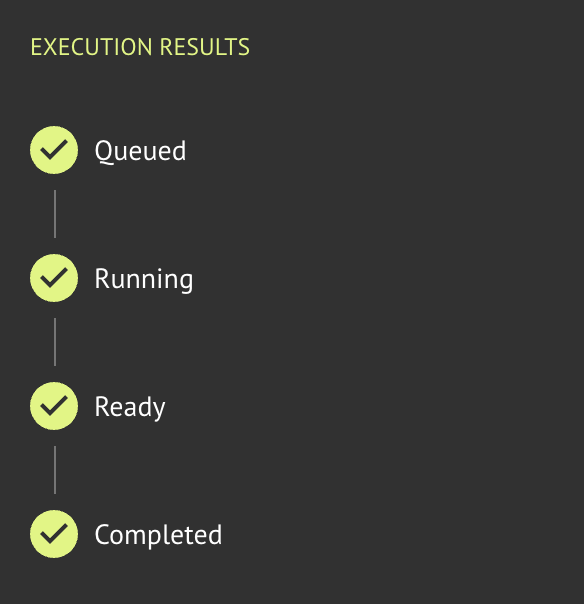 result¶
When execution is complete, a circuit count histogram appears on the screen's bottom. The histogram contain a navigation map that allows you to focus on a subset of states.